Hello Readers!
2011 is here! I don't know about the rest of you- but I am happy to leave 2010 behind. Yes, many good things happened in 2010 (teaching Public Speaking), but it was also possibly the most intense year of my life as a student and perhaps the most overall stressful year. So. . . with a renewed sense of optimism and focus, I welcome this New Year with open arms!
Yesterday, as many of you will know (you probably even wrote on my facebook wall or sent me a message), was my birthday. The BIG 2-5. I don't think that I've ever really been a fan of milestone birthdays- my 10th birthday, my 16th birthday (when I convinced myself that my parents were going to surprise me with a car, and there was no car), my 21st birthday (I went to Greenville, so I couldn't drink alcohol), and now my 25th birthday.
This birthday was by no means a let down, but it was much more quiet than birthdays of years past. Maybe it was because I'm getting older (25 IS a quarter of a century, after all), but I am going to claim wisdom teeth extraction recovery as the reason, and a mid-week observance of my birthday. . . yes- those are the reasons.
My birthday began with a trip to
The Fresh Market
with my mom to pick out a cake (we chose a Coconut Cream Layer Cake). Usually, I get a cake from
Trefzger's Bakery
, but last year we changed things up a bit with a cake from
Hansen's Le Bakery
, and this year I decided to try something new again. I'm not sure how many of you have ever visited The Fresh Market before, but it is like the Anthropologie of grocery stores. It's a place of tranquility, well-organized shelves, and a calming interior.
After The Fresh Market, we ate lunch at Panera. This is another place I love, and I was glad to include their tuna salad sandwich to my mild-mannered birthday celebration. Thank you mom for the delicious lunch!
For dinner, my dad took me to
Basta O'Neill's
where he had Pasta Carbonara (one of his favorite dishes) and I had the lacquered Atlantic salmon over whole wheat pasta and green beans- delicious! Sometimes salmon can be a bit of a risk in the Midwest (especially from an ocean)- but this was as delicious as the salmon I remember from my days in the Pacific Northwest. My compliments to the chef!
After dinner, my dad and I went home and then almost everyone in my family (minus Grant) gathered around my lovely coconut cake and sang happy birthday. Thanks guys! After I blew out the candles, my mom presented me with an unexpected gift from Grant! At the ages that my brothers are, it is quite uncommon for them to buy birthday presents- but he did!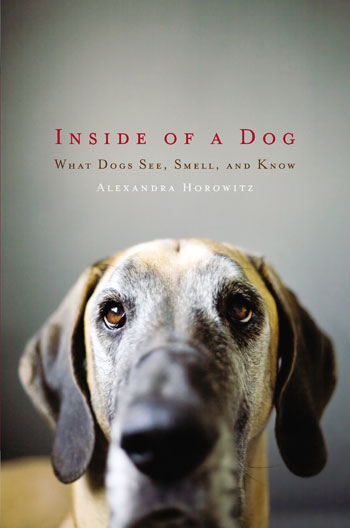 Hopefully this book will help me understand my dog, Meeka (pictured below)